Tuesday, November 9, 2010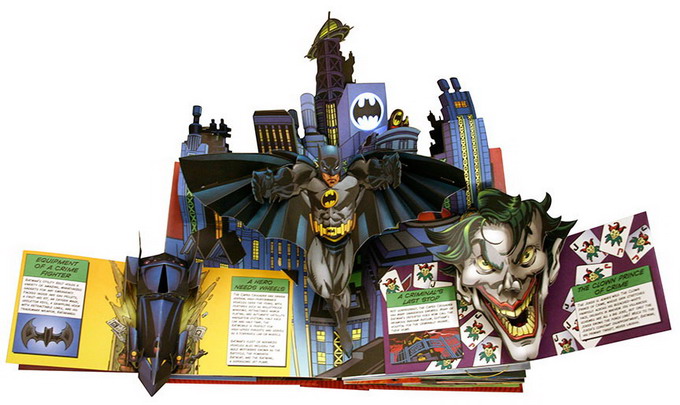 Matthew Reinhart, the author who brought us an
awesome Star Wars pop-up book
a couple of years ago, is back with a brand new one of epic proportions:
Critically acclaimed pop-up engineer Matthew Reinhart celebrates the history, heroes, and villains of the DC Universe in this ultimate 3-D masterpiece! Bursting with over 25 impressive pop-ups, this deluxe format features a variety of unique novelty elements-including a light-up Bat-Signal, a cosmic Justice League of America battle scene, a twirling Lasso of Truth, and a transparent Invisible Jet!

Starring Superman, Batman, Wonder Woman, Green Lantern, and many more favorite DC characters, this momentous pop-up exploration releases just in time for DC Comics' 75th anniversary. With vibrant illustrations, exciting facts, and an eye-catching design, this is an absolute must-have for DC Super Hero fans of all ages!
Here's Chris Sims, from
Comics Alliance
, giving it a review:
DC Super Heroes: The Ultimate Pop-Up Book
and
DC Super Heroes: The Ultimate Pop-Up Book [Special Hardcover Edition]
via