Friday, October 8, 2010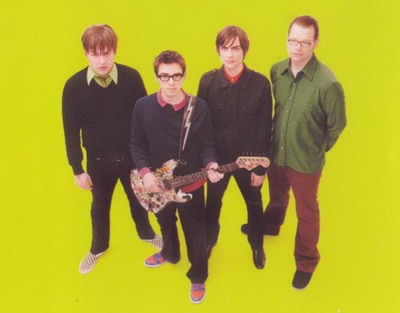 Not the Onion:
A group of frustrated music fans want Weezer to break up, and they're willing to pay them. Claiming the band has never improved on their 1996 album Pinkerton, the organisers of a new campaign hope to raise $10m to convince Weezer to pack it in and stop "disappointing" fans. "This is an abusive relationship," the project's creator said. "It needs to [end]."

"I'm tired of it," James Burns explained to Seattle's the Stranger. "Every year, Rivers Cuomo swears that he's changed, and that [Weezer's] new album is the best thing that he's done since Pinkerton, and what happens? Another pile of crap like Beverly Hills or I'm Your Daddy." Instead of leaving snarky comments on the internet, Burns is urging like-minded haters to put their money where their mouths are. "I beg you, Weezer," he said. "Take our money and disappear."
The Guardian