Thursday, June 17, 2010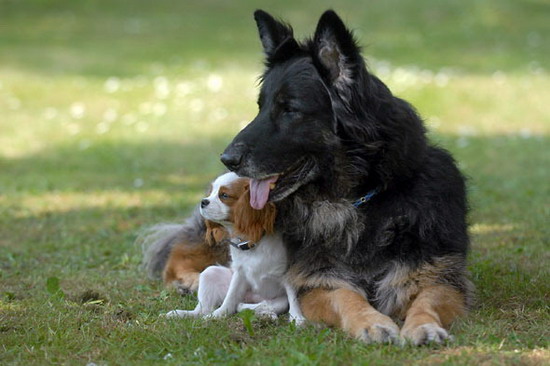 Yo dawg...
Ellie, a young cavalier King Charles spaniel in England, is almost completely blind. While her owner and a local animal organization are working to raise money for a vision-restoring operation, a German shepherd named Leo has taken matters into his own paws, and is protecting and guiding her.

"Ellie has cataracts on both eyes and is only aware of shadows," explains Jean Spencer, manager of Rochdale's Royal Society for the Prevention of Cruelty to Animals, in an interview with the Manchester Evening News. "But Leo, who's an absolutely massive dog, has become her eyes. It's touching to watch them together. She follows him around and snuggles up to him."
PawNation