Wednesday, May 26, 2010
WorldCupCollege
calculated the winning chances of the 2010 World Cup participants using memetics, by the countries' internet usage and population density.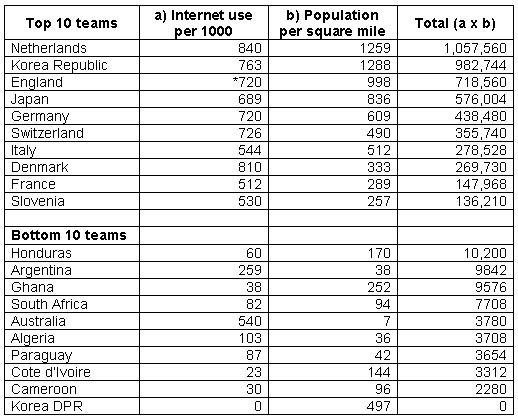 The science of memetics asserts that human behaviour and culture are shaped by memes.

A country which facilitates the effective spread of memes might be expected to have a successful national football team. Whilst memes have causal properties and are capable of replicating between human hosts, environmental context can hinder or assist this process. If advanced ideas on fitness, technique, tactics and strategy spread more quickly in one country in comparison with another, then this could confer competitive advantage.
via