Wednesday, May 26, 2010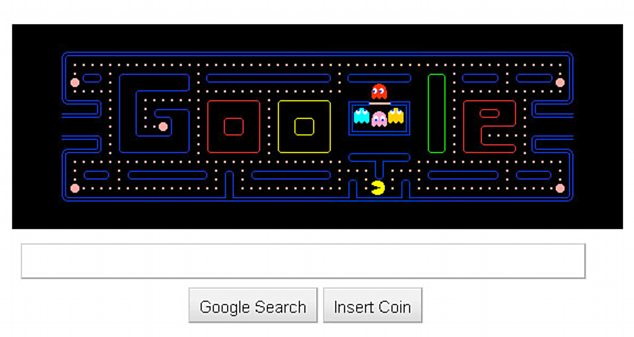 You may remember the Pac-Man game as the Google logo a couple of days ago. I've played on it too for about 5 mins. However, statistics say:
Eighties video game Pac-Man has eaten up five million hours of work time since Google introduced it onto its homepage last week.

The internet search giant posted the first ever interactive Google doodle on Saturday to mark the 30th birthday of the classic arcade game.

It spent the weekend incorporated into the logo atop the Google online search homepage.

It was so popular Google decided to give it a permanent home at Google.com/pacman.

However, now the software firm RescueTime have warned the little yellow character has gobbled up an estimated 4,819,352 hours of time in the U.S. alone.
If the average Google user has a cost of $25/hr then this has created a tally of $120,483,800 or £84million.

'For that same cost, you could hire all 19,835 google employees, from Larry and Sergey down to their janitors, and get 6 weeks of their time,' Tony Wright from RescueTime said.
MailOnline