Friday, January 29, 2010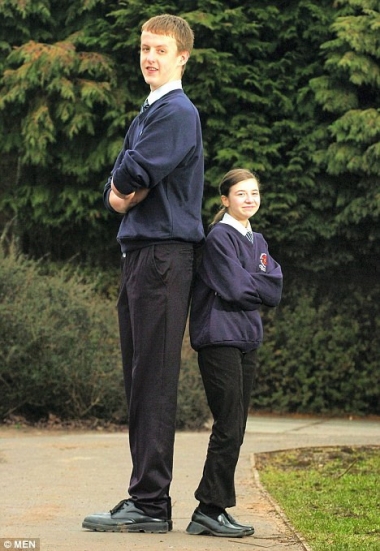 Bradley Fisher may only be 15 but everyone looks up to him.

At just an inch under 7ft, he is two and a half feet taller than the smallest girl in his year, 4ft 6in Zoe McDermott, with whom he is pictured.

Bradley, a pupil at Southlands High School in Chorley, Lancashire, has size 15 feet and is still growing.
Link