Thursday, January 28, 2010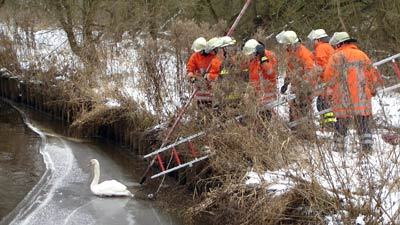 How many firemen does it take to get a swan out of a frozen river?
Swan stuck fast in frozen river
:
A swan had to be rescued by firemen after it fell asleep in an icy river - and woke up to find its feet had frozen solid.

Police who turned up were unable to get near enough to free the swan and called the fire brigade - which sent eight firemen to save the trapped bird.
via