Wednesday, November 25, 2009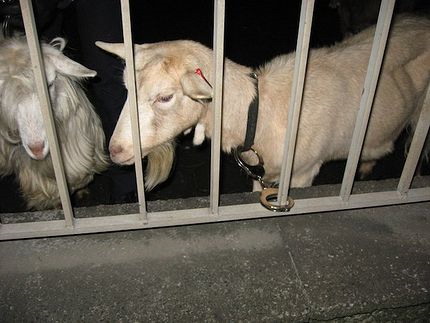 There is no misbehavior a pair of handcuffs can't fix.
Getting his goat
:
This nanny clearly got a policeman's goat when he had to handcuff her after she was caught leading a flock down a busy main road.

Hapless police didn't have a clue how to herd the goats back to their farm and so cuffed them until owner Uwe Stiller, 50, arrived in Bielefeld, Germany, to collect them.
via