Friday, October 30, 2009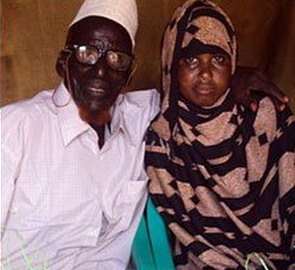 Hundreds of people have attended a wedding in central Somalia between a man who says he is 112 years old, and his teenage wife.

Ahmed Muhamed Dore - who already has 13 children by five wives - said he would like to have more with his new wife, Safia Abdulleh, who is 17 years old.

"Today God helped me realise my dream," Mr Dore said, after the wedding in the region of Galguduud.

The bride's family said she was "happy with her new husband".
Link