Wednesday, October 28, 2009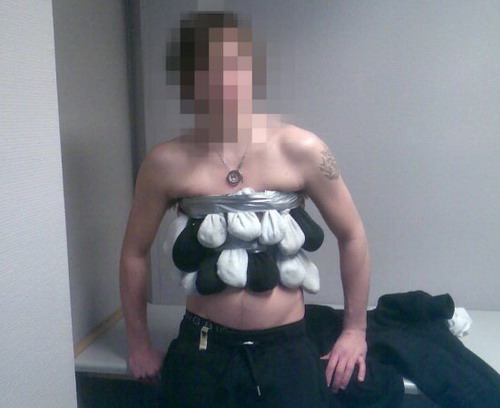 He was smuggling snakes on a plane.
Spider alerts customs officials to smuggler who had 24 illegal pythons and geckos taped to his body
:
A smuggler has been caught with 14 snakes and ten lizards taped to his body after customs officials spotted a tarantula scurrying around in one of his bags.

The non-venomous royal pythons were rolled up in socks and taped to his torso. The albino leopard geckos were in little boxes strapped to his legs.