Wednesday, October 21, 2009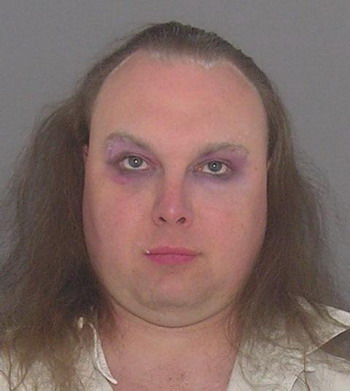 At least, the guy said he was Meat Loaf.
'Meat Loaf' Look-Alike Charged In Taxi Incident
:
MIDDLETOWN, Ohio - A man who was dressed in a vampire costume like the musical artist Meat Loaf is facing a criminal charge for allegedly grabbing the wheel of a taxi he was in.

Eric Brown, 37, of Middletown, was arrested early Sunday morning on the side of northbound I-75.

Brown was wearing a vampire costume to look like the singer Meat Loaf, according to police.

According to police records, Brown's alias at the time of his arrest was Meat Loaf.