Friday, September 11, 2009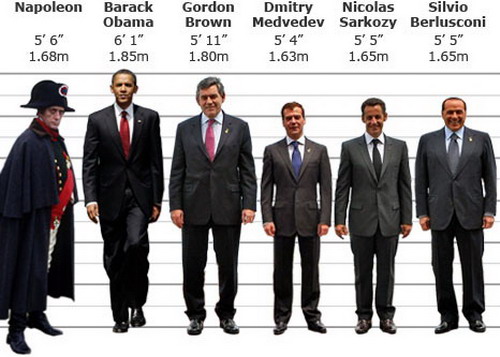 In a world where a carefully manipulated image (and sometimes stack heels) are essential, definitive vital statistics can be hard to come by. The heights shown here are those most commonly recorded for each world leader.

Russian President Dmitry Medvedev, for example, is variously reported as being between 5'2" and 5'4" tall.

Napoleon's height was once commonly given as 5'2", but many historians have now credited him with another 4 inches owing to a miscalculation between French and English units of measurement.
Context