Monday, February 11, 2013
The Daily Mail published an article covering the
"Unflattering Beyoncé" meme
, and used a pretty large-sized gif animation as one of the images directly from its source, hotlinking it from
livememe.com
, probably killing its bandwidth with the large amounts of traffic.
As a result, the admins of the meme site changed the image in the path with something of smaller size, delivering at the same time an unflattering message to the Daily Mail readers.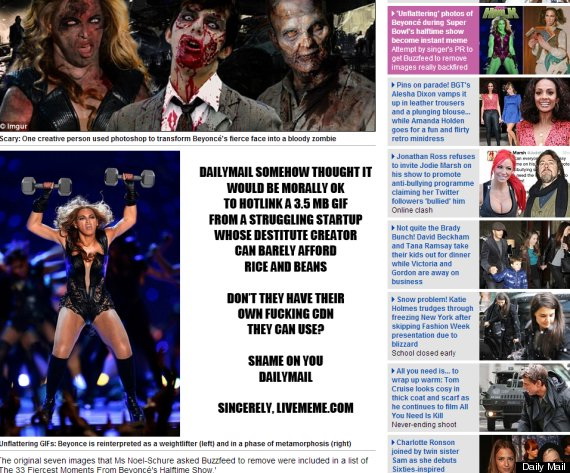 The
article was recently removed
from the site, but
The Huffington Post managed to grab this screen cap
.