Tuesday, January 22, 2013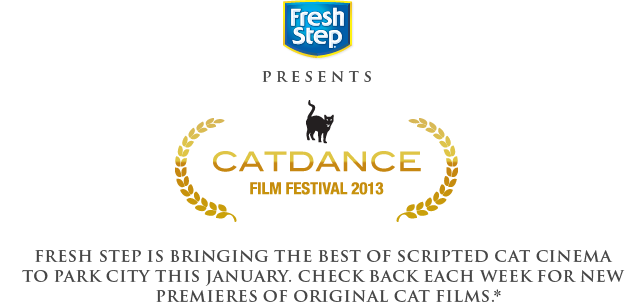 It's a real thing. Brought to you by
Fresh Step
,
Catdance
, which featured the screening of five films with cats, was held this Saturday in Park City, Utah, during the
Sundance Film Festival
.
From
Huffington Post
:
The five short films that were featured went beyond the typical surprised-kitty or cat-threatens-dog fare popular on YouTube. The Catdance films, culled from submissions by cat lovers across the country, told creative, feline-focused tales. There was the story of an aging Internet cat who can't cope with the loss of fame and "A Cat's Guide to Caring for a Human."

"Humans are inherently lazy," reported the latter film in a '50s-inspired instructional style. "Left to their own devices, they will sleep well past the break of dawn."

Other films included "Catalogue," where a couple orders a bedspread from a catalog and is surprised to see that the cat shown in the photo was shipped with the comforter. "Rocky" tells a heartfelt story of a man's 17-year relationship with his cat. In "A Change of Heart," a photo of a cat on a cellphone saves a failing relationship.
Head over to
the festival's website
, where you can vote for the winner, who will receive $10,000.