Saturday, January 12, 2013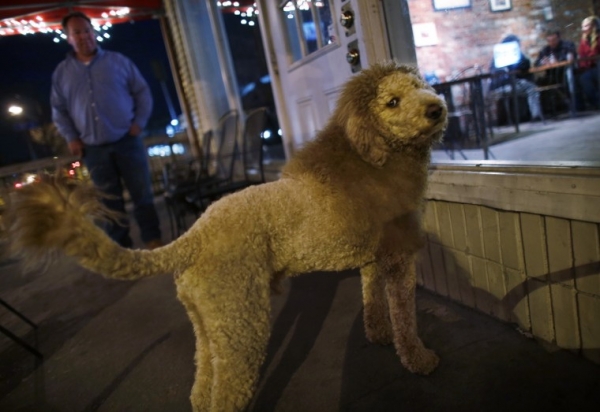 Charles, a poor 3-year-old Labrador-poodle mix whose owner had groomed him to look like a lion, has unintentionally caused a little panic in a neighborhood in Norfolk, VA, after local 911 dispatch received several calls about a lion running loose on their streets.
"There was a lion that ran across the street. A baby lion. It was about the size of a Labrador retriever."

It was near Granby and 38th, she said. "It's roaming loose in the neighborhood."

A second call came five minutes later.

"I just saw an animal that looked like a small lion." It had "the mange and everything," a man said. He had seen it on Delaware Avenue near Llewellyn Avenue. "I don't know if it got away from the zoo, or what," he said.

A third call came at 1:19 p.m.

"I just saw a baby lion at Colley Avenue and 50th Street," a man reported.

"What kind of animal?" the dispatcher later asked him.

"A lion. A baby lion, maybe."

The lion was going to nearby houses. "I don't think it has caused any problem so far," said the caller.
PilotOnline
|
via