Wednesday, October 27, 2010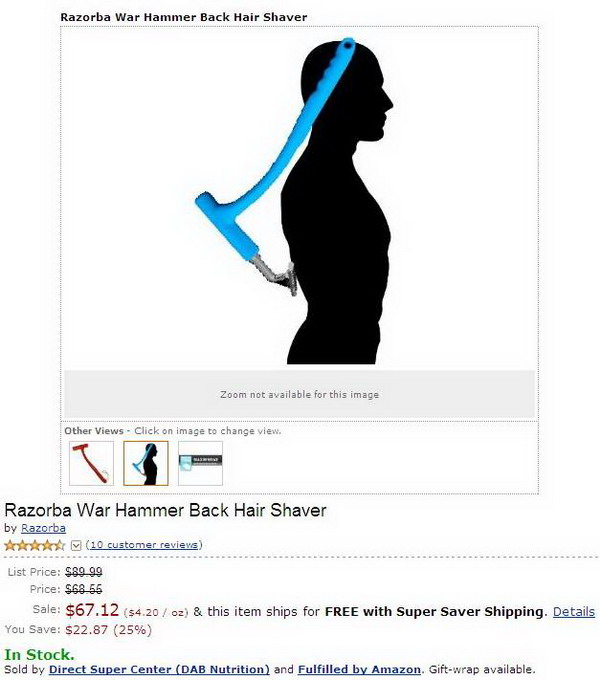 Available on Amazon:
The Razorba War Hammer Back Hair Shaver
:
The Razorba is the convenient, do it yourself, painless and embarrassment free solution to back hair removal. The Razorba is the patented razor handle wand that holds your favorite razor, ergonomically designed and tested by men with back hair. It solves the problem of back hair by letting you shave at your convenience. It works with any standard razors (not included). It's quick and easy to insert or remove a razor. To use, simply insert a razor into the Razorba, apply shaving cream, and shave.